I feel I never told you
the Story of the Ghost...
Who knew we were travelling with such a spooky child?
Where is my silly goose brother??
Here he is.
Will in all his 31.5 years of life has never eaten at
Lambert's
. And who wants to go through life without getting a roll thrown at them?? So, we're all hungry and ready to find a place to stay for the night and decide to hit up Foley, Al.
Goose (the child formerly known as Tripp, don't ask!) caught a roll!
Savoring his catch...between the rolls and the fried okra Goose was one happy boy.
This boy is always happy, but nonetheless, still pleased with his roll.
After eating, we decided we would just make our trip shorter and headed to Orange Beach, AL to spend the night before joining my parents on Saturday in Navarre, FL.
B-E-A-U-tiful view this morning! Too bad I was still pretty out of it when Goose threw open the curtains to an amazing sunrise to capture it on the camera.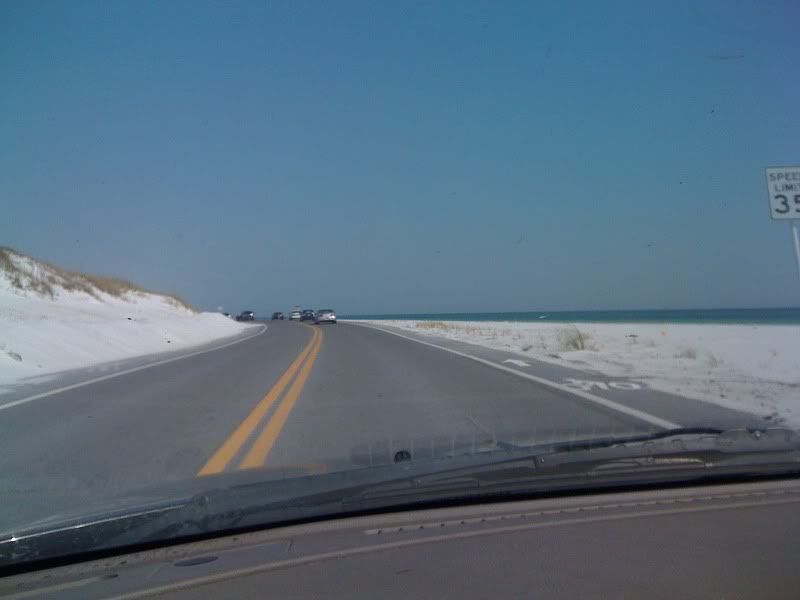 Onward to Navarre. We took the scenic route. AHHHH! :)
J'adore la mere.