They're not just for teething anymore!
Charlie actually "colored" today. He was quite thrilled with himself, too.
Putting the crayon to paper is so much less messy than him practicing the whole spoon-bowl-mouth thing he's been working on a lot lately.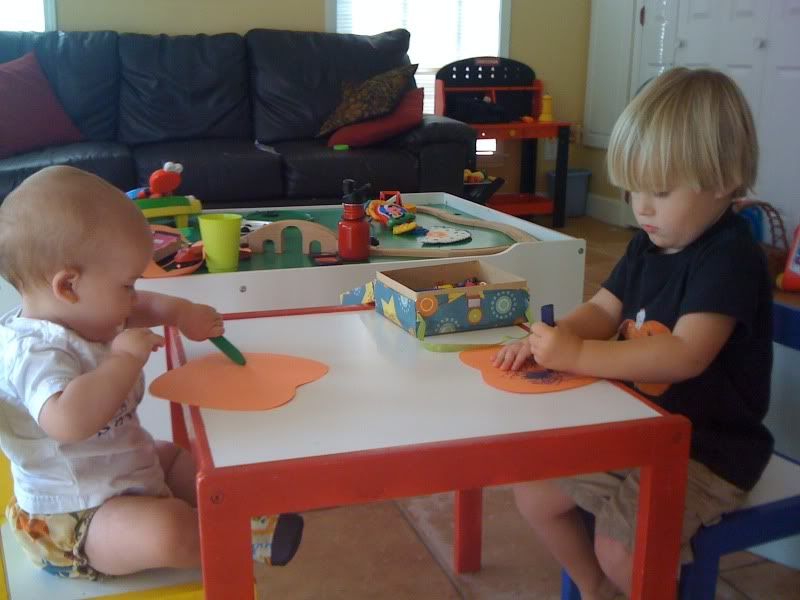 Tripp reminded me that he needed a new paper pumpkin to hang on his corkboard wall because his was from "wast year". So, we had a little arts and crafts this afternoon.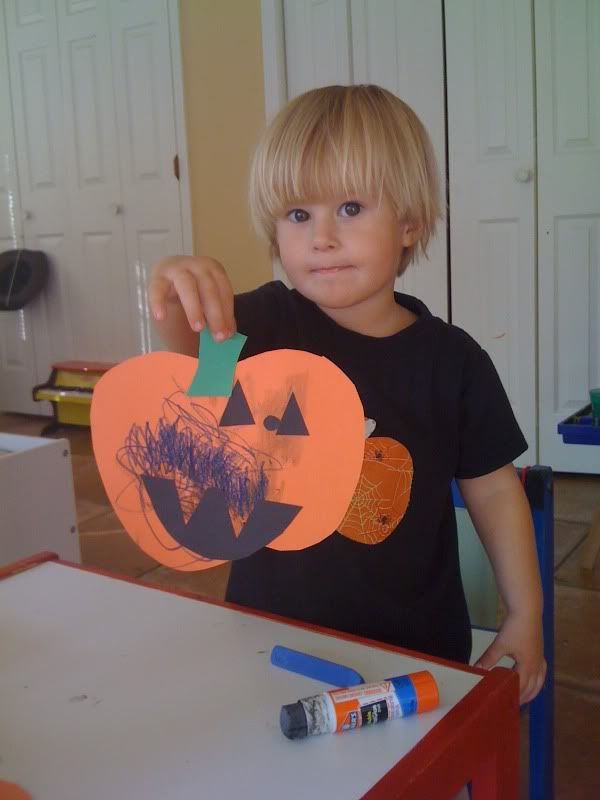 I love his placement.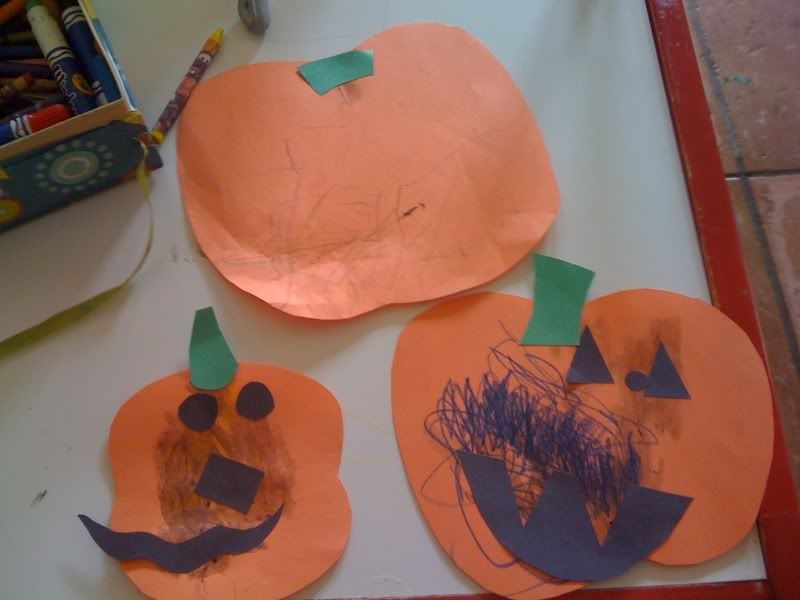 Charlie's pumpkin is on top and Tripp needed 1 big one and 1 small one. Tripp insisted on gluing Charlie's stem on sideways...okay, whatever.
Love these brudders!