Today the temps were a great deal warmer in Savannah than the previous few, so we decided to take advantage and hit up the beach on Tybee Island.
Uh, where were our brains???
The wind coming in off the ocean was COLD!
We still enjoyed a really yummy lunch and hit the beach for about 2.5 seconds.
Tripp talked non-stop about going to "MeMe's Georgia Beach" all week, but it didn't take long out in that chilly and strong wind to change his tune.
Hiding under his hat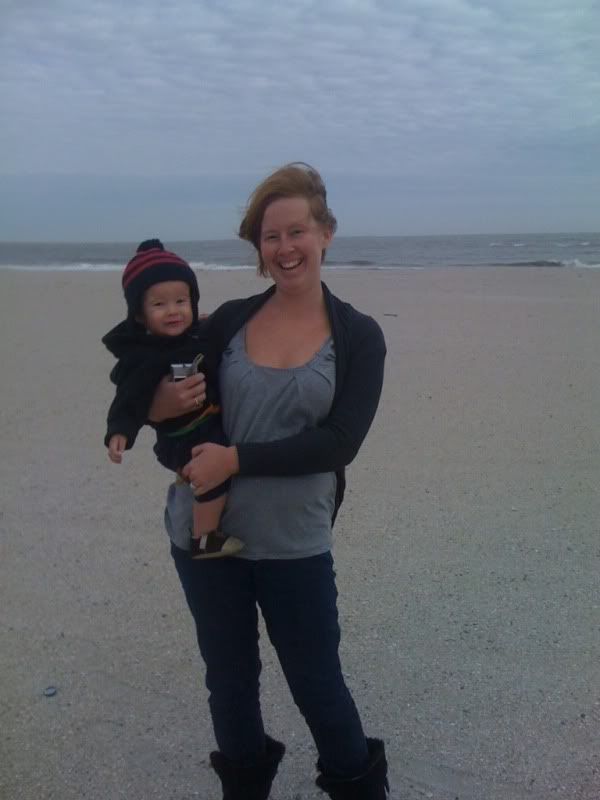 Charlie Bear was loving it!
His little legs were just a'kicking and his body was bouncing the entire 2.5 seconds.
So, that was enough of that and we headed back into town to check out the train museum.